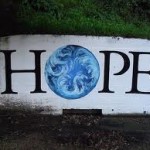 Well I'm back from my long weekend out at our cottage. It was a relaxing weekend in among the work that had to be done. I really do love it out there, I feel as though I can get relaxed enough to get the pain under control. The kids love it out there as well because there is so much for them to do. The weather wasn't the greatest but it didn't stop us from getting outside. We managed to get the one job that we had planned done, which was to replace sections of the boathouse railing, and prepare it for painting. It was a family project and many hands make light work. My brother in-law and nephew replaced all of the sections that needed replacing. My wife and the rest of the family did various jobs, while I was feeling good enough to do some sanding to get things ready for painting.
One of the things I like to do when I'm at the lake in order to relax is do some reading. Things aren't quite as rushed when we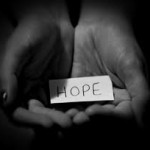 are out there, and so this is something I'll do quite often. At the moment I happen to be reading a book called "Life, In Spite of Me" by Kristen Jane Anderson with Tricia Goyer. It's a story about a girl who tries to take her own life by laying across the railroad tracks but ends up living. She transforms her life into something powerful when things seemed to be so bleak for her at the start. I don't want to ruin the book for you so you'll just have to go and get it for yourself! Reading powerful stories like hers only motivates me to get through what I'm going through all the more. There are times throughout the book that I can relate certain parts of her story to mine!
So what caught my attention with this book? It was the caption on the back of the book that caught my interest it said " She wanted to die. God had other plans." No! I wasn't thinking about suicide or wanting to die any time soon! Knowing how God can change lives and how He has changed mine, I wanted to know what her story was and how He changed her life. I wouldn't hesitate for a second to recommend this book! Kristen's story is one that people will relate to on so many different levels, and I personally feel encouraged by all the changes that she has experienced through all of this.
I know this isn't the most interesting of posts but I put this together quickly! Now that I'm back from the weekend I'll be able to get back into a routine and give you something a little more interesting!