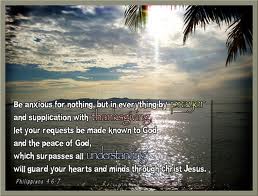 Well it's a busy weekend ahead as my oldest daughter has a weekend of birthday parties ahead. She started with one last night and has another one this afternoon. It doesn't end there though because she has another one tomorrow to end the weekend. It all becomes too much for your 4yr old who doesn't understand that she can't go to the parties, and insists on bringing it up every hour on the hour. So last night I had a special movie night with her so that she didn't feel so left out. Honestly it was a pretty fun night. Oh yes!! the joys of parenting! I wouldn't change it for anything. It might be crazy at times but it's a good kind of crazy.
Today is one of those days that you just wish was over before it has even started. When I woke up the pain was telling me that it was going to throw everything it could at me. It's hard to express what this feels like, trust me though when I say that it isn't a feeling that you want to experience. It just amazes me how something can change so quickly, and with very little warning. At times like these I find it easier to be on my own. Often I want to just have some time alone in a quiet surrounding. As hard as it may be though, you put on a happy face and continue on praying that things return to normal quickly. It's nap time now for my youngest daughter, so I hope that my small window of time will help to ease some of the anxiousness that I am feeling. It can be so hard because all of a sudden your emotional state changes and you have to try and hold things together, trying not to take things out on the family. Today is just one of those days. I struggle with this because my family needs me, yet I need to manage the condition.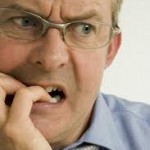 I try to understand what is going on up in my own brain, yet I become frustrated with why some of the things happen the way they do. Maybe I understand the things that are going on, but it's the fact that I can't control them that bothers me the most. Never knowing when your going to be affected by your symptoms puts you in a constant state of anxiousness just waiting for that next episode or flare up to occur. You use all of the tools that you are given to control those episodes, yet one small trigger seems to bring all the symptoms rushing back. Often I like to try and fix a problem, and this is one problem that I just can't fix. As hard as it might be I just have to remain strong in faith, that God will be the one to fix the problem. In the mean time I continue to try and understand what is happening to my body.
It's a constant game of making small adjustments to try and improve my quality of life. You can compare it to that baseball player who's standing at the plate waiting for a pitch. He never knows what is going to be thrown his way, but as he faces the pitcher over the course of the game he starts to see the different pitches. Then he makes small adjustments in order to hit the ball better. So what you need to do is train your brain to deal with all the various triggers that may set off your condition. It has taken me a long time, but I do think that slowly I have made some progress in doing this.
Days like today are going to happen! There is no getting around it with the condition that we have. I could moan and groan all the time about how much it is bothering me. Or I could choose to deal with it the way I do. I would rather pass on the positive ways in which I have had some success in easing my symptoms. The way I see things it's about passing on things to one another that help us in dealing with our chronic pain. As a lot of you know what works for one person doesn't always work for another when your dealing with CRPS. Unless we talk to each other though and give each other information, we never see change in dealing with our symptoms. I am doing what my therapists are telling me to do. Everything they tell me to do I try! It may not work for me, but unless I communicate with them and try then I'll never know. In my next post I'll be talking about some of the biological research and the results we are seeing from that. Until then!!!!