Hi everyone! Today as I write this post I can't help but feel that Christmas has started a little bit early for me. On the weekend I received the news that the picture that I have included below received honourable mentions in the Urban Life category of the Saskatchewan Tourism contest that I entered into this summer!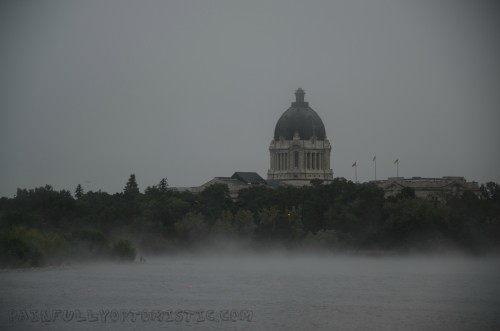 It was a nice little surprise to find out that my photo was even considered in all of the different submissions that I'm sure were entered. It's the first contest I've ever entered and I'm pretty happy! As some of you know one of the wishes that I have is that I want to open an Etsy shop to sell my photos, and right now I'm in the planning stages of that. What I need though is to come up with a good name for a photo business that I can open the shop name under. I want something unique that I can call my own. So I need help from a few of you readers out there. I need your suggestions for a name. As a little token of appreciation if I pick a suggestion that one of you makes I'm going to send you a copy of the print above. So please send me your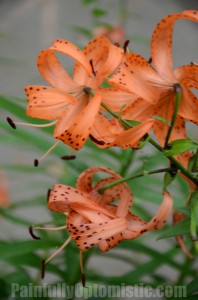 ideas!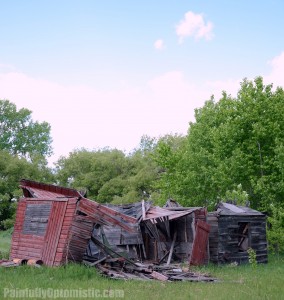 Then this morning the phone rang and it was the neurosurgeons office wanting to book the second implant date. Now I was expecting a long wait after only being put on the wait list last week. The surgeon figured that within the next three months I would get a surgery date. Well she gave me a date when she called all right! Dec. 28th! My mind is spinning at the moment. You see lots of us have been praying for a date soon and has God ever delivered. What a start to the week!
As I was looking for the picture that I entered into the contest I came across a few more that I thought I might post. The lily is our provincial flower and can be found growing in all sorts of spots. I love the colors of them and these just happen to grow outside our cottage! The old barn isn't anything unique to our province but who can resist taking pictures of old barns that are falling apart. They make a great subject matter! Have a great day and hope to hear some suggestions soon!