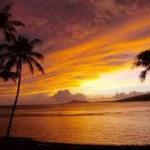 Well half of the Christmas season is over, and I managed to make it through the first part of Christmas without rocking in the fetal position!! All things considered I'm holding my own and having a good time. I was only able to make it through half the evening on Christmas, before it became too much and I had to take some time for myself. Having to get up and leave halfway through Christmas night is really hard for me to do. Not because family doesn't understand but because I want to visit with family, however that just isn't the reality,and I'm better off because I could only withstand so much. Dinner was great and I loved every minute of what I was able to take. I had as good a Christmas as I could even though my pain isn't doing all that great at the moment.
The kids had a great Christmas with the winner gift being the Smart Cycle that they got. I think that it even trumped the zhu zhu pets that they got! I practically had to pry my oldest daughter off when it was time to put the cycle away for the night. They are also having the best time visiting with their aunts, uncles, and cousins out at the lake. Just knowing that they are having a good Christmas break is all I need. I always welcome the alone time that I get with my wife as well. I'm sure that a couple of pounds has been gained with all the good food that we've enjoyed however that's ok.
Now it's on to New Year's out at the lake, for yet more great food and a few more visits with family and friends. Then it will be back to the regular routine of physio, doctors, shuttling kids to and from school, swimming lessons, and all those fun things that leave us exhausted at the end of a day. Oh, then did I mention it's off to Hawaii!! I'm not at all excited as you can tell!! I've been waiting for this trip for a year now and the time has finally come. In a couple of short weeks I'll be boarding that plane to have the best time of my life with my beautiful wife. I plan on trying the best that I can to forget about all the health issues. Getting out of the cold temperatures will be an added bonus as well.
It's been six years since my wife and I enjoyed a vacation alone together and I plan on getting everything out of it that I can. I don't plan on letting my physical limitations stand in my way while I'm gone, to the best that I can anyway. I want to go into this trip with the mindset that I can do the the things that I want to do. I'm finding that more and more my mind is telling me to just go and try different things, and that I'll learn my limitations. I might subject myself to a little pain, but if I don't do things then I won't find out where that point of limitation is. What does it hurt to set my mind to something and try it. So what if I can't do something, the worst that happens is that I say I can't do it. What better place then a tropical paradise like Hawaii to try a few things that I ordinarily wouldn't try.
I'm thinking that the warmth of the sun and the scenery itself should really help to reduce some of my pain. I already know that getting out of the cold here where I live will help. Cold always make my symptoms worse, so I know that right away I should see some form of an improvement when I go. I only wish I was there right now. Instead I'm still dealing with winter here on the Prairies and heading back out to the lake for New Years Eve. We have a tradition in my family to get together for a big dinner, then to have a bonfire on the lake on New Years Eve. Standing on the lake freezing my butt off in -30C weather is such a fun tradition!! Actually now the younger generation of our family are the ones carrying on that tradition, while the rest of us stay inside.
We have a really good time over New Years and it will be about pacing myself over the second part of the holidays as well. My resolution for this year is that I would have a great year coming up. I want to see my health improve over the course of the year. I'm also looking forward to bigger and better things for my family. We had a really tough year last year and it's time that something good happened for a change to our family. I believe that to some degree that it's already happening, and that as we head into the New Year it will only get better. So HAPPY NEW YEAR everyone!!