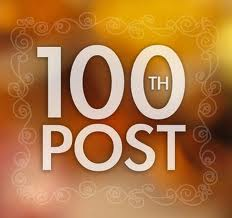 Well who would have thought that I would already be at my 100th post. It's a good feeling getting to this point because it's been a lot of work. More important though is that I hope that people are encouraged by what I'm writing. My goal when I started this blog was to be real with people, and tell you about my life living with CRPS. In the short time that I've had this site up and running I've made all kinds of great friends. It's been a real encouragement to me to meet so many people who share in the same struggles as me. I can only hope that some of you feel the same way as me! Over time my hope is to develope the site a bit better and start adding a few new things! So thank you to everyone who supports me and my site. I want to especially thank the people who have also put my sites link up on their sites, to give this site better exposure.
So it's the last day of the week and all I can say is TGIF! If it hasn't been one thing it's another and I'm sure that's why my pain is a little more out of control today. Add to my week a 4yr old that has the attitude of a teenager and it makes for a long week. Our youngest girl has a really strong personality and will argue with you about everything and it can become very tiring. Spring seems to finally be on it's way and the snow is melting! If you only knew how happy this makes me because I can start getting the girls outside to play and burn off some of that extra energy. It won't be long before we are out enjoying our cabin on the lake!! It's been a really long winter and needless to say everyone is going a little crazy from being inside all the time.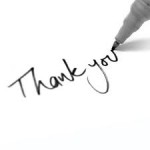 Well it's day two in the making of this post because I just haven't felt quite up to writing. I have been very tired as of late because my sleep hasn't been good. Most nights I'm lucky if I get a couple of hours of sleep, and it's starting to catch up with me. My body usually says enough is enough and I get a good nights sleep, only to fall back into the same cycle over and over. It's frustrating but at the same time I don't like how sleeping pills affect me so it's the lesser of two evils. To make things even more frustrating my daughter is starting to get sick again just when we thought she was getting better. No wonder my pain gets worse at times, you can't take away daily stresses. The only thing that you can do is try to minimize them.
Instead of trying to carry on while at the edge of exhaustion I'm going to end this where I'm at, and start fresh in the next day or two. Thanks again everyone and I'll see you in a couple of days!!