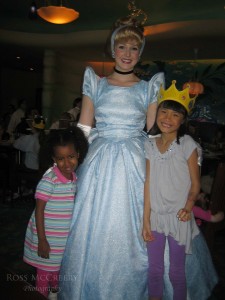 Hi everybody I'm finally back from holiday, needing another holiday to recover from that one. After two days of travelling to get home I finally have enough energy to put a post together. My girls had the time of their lives, and even I was taken back to my childhood in a lot of ways. Every way we turned we were running into the characters of Disney and there were so many different highlights to the trip. One of the greatest moments though had to be when we were watching the Disney Parade. My five year old daughter turned to my wife and said "this really is the place where all your dreams come true!". It was one of those moments that you'll never forget.
One of my concerns when we set out on this trip was how I was going to do with all the walking that you have to do at Disneyland. I went prepared to rent a scooter if I had to but found it easier just to take frequent breaks, sitting where needed along the way where I needed to. With the crowds being the way that they were it was a lot easier to do it this way. As I got to the last day I could tell that my body was starting to tell me that I'd done enough, so I'm really happy that we went for the length of time that we did. If we had stayed any longer then I would have found it difficult to keep going. I paced myself well through this trip. With all distractions I'm sure it helped me in keeping my mind away from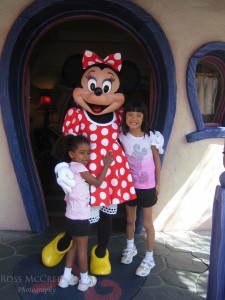 the pain.
Overall I felt good and that my CRPS wasn't stopping me from doing the things I wanted to do. Really what it comes down to is that I feel as though I had control over the CRPS and not it having control over me. I was able to enjoy a family holiday and not spend the entire time in pain or wondering if what I was about to do was going to set off my condition. A lot of that was knowing my limitations and staying within them. You have to find a piece within yourself to know when to say enough and stop fighting your own mind. I went in to this trip saying to myself that I wasn't going to push myself to hard and that I wasn't going to let pride stand in the way.
There are too many highlights to the week to mention but one that can't go without mention was when my eight year old daughter challenged me to going on the Tower of Terror. Let's just say that it never happened! Yes! I'm a wimp but something doesn't sound so appealing about dropping 10 stories in about 5 seconds. It seems as though I have a real thrill seeker in Emily because she also wanted to be on California Screamin which is a roller coaster that turns you upside down. I did manage to find it within myself to take my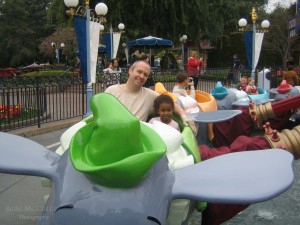 daughters on Dumbo which is more my speed!
It was a great week filled with memories for a lifetime and I'm glad for the most part that the pain stayed under really good control. Now it's time to get back into routine and start with a hectic schedule once again. So I'll talk to you all in a couple of days and I hope to get caught up on some of your blogs out there as well. I'll post some more pictures of the trip in my next post as well.