One of the things I appreciated the most when I was diagnosed was the resources that other patient/advocates led me to. Listed below are some of the resources available to you.

I am involved with WEGOHealth as a Patient Leader. Their Patient Leader Network is a base of 100k patients and caregivers across numerous health conditions and topics. There's this amazing base of advocates, influencers, and experts that are trying to transform healthcare. WEGOHealth gives the patient and expert the ability to raise their voice and be more visible! Check out the WEGOHealth site and become a Patient Leader today.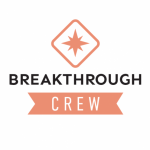 As a Breakthrough Crew Ambassador I have been tasked to carry out the role of helping to empower other patients and caregivers to raise awareness of the power of clinical trials and breakthrough research. We are doing this through various avenues such as blogs, social media platforms, and healthcare events. This is also an excellent avenue to connect as patients and caregivers. Check out BreakthroughCrew for details.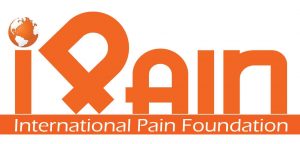 The International Pain Foundation was founded by a fellow patient/advocate Barby Ingle and her husband Ken Taylor. These are two of the most passionate people you will ever come across in fighting on behalf of "you" the patient. Their resources and the support they provide through their foundation will be sure to empower you the patient. Again this is another excellent resource to connect with other patient/advocates and caregivers. Go to the highlighted link that will take you to their site.

The National Arthritis Research Foundation is another resource that you might want to check out. I am part of their Cure Arthritis Crew. We make the commitment to be a voice for those in the Arthritis community. Having Osteoarthritis and my primary diagnosis of CRPS (autoimmune) this is an excellent way to get involved in not only raising attention but making contacts with other patient/advocates. It also allows an individual to gain support and additional resources that one may not have. Check out the highlighted link at the top to go to their site.

Creaky Joints is another great resource for patients dealing with various forms of arthritis. The site will provides you with educational resources along with the ability to